The moment of death has been or will be experienced by each of us; it is perhaps one of the most intimate and powerful experiences life has in store for us.
What I offer you through my work is the feeling of freedom and reuniting that death has always aroused in me, regardless of the pain and suffering that mark the onset of the process.
My aim is to achieve something that can enable you to relive and recall this experience in the most intimate and original way possible.
With my sincerest affection,
Filippo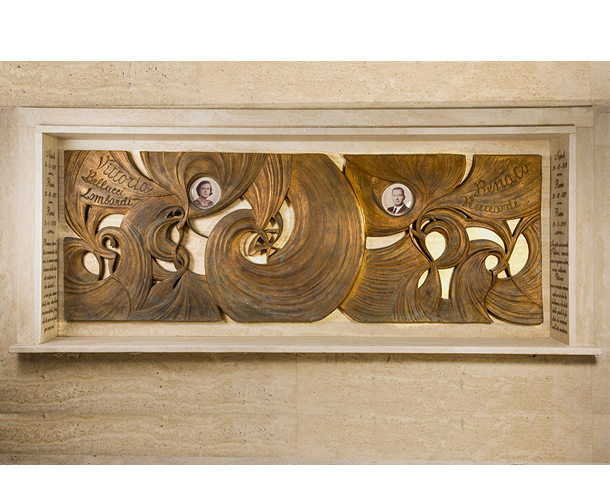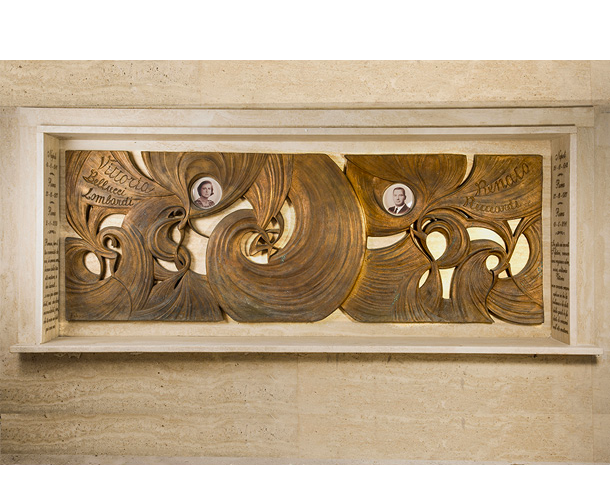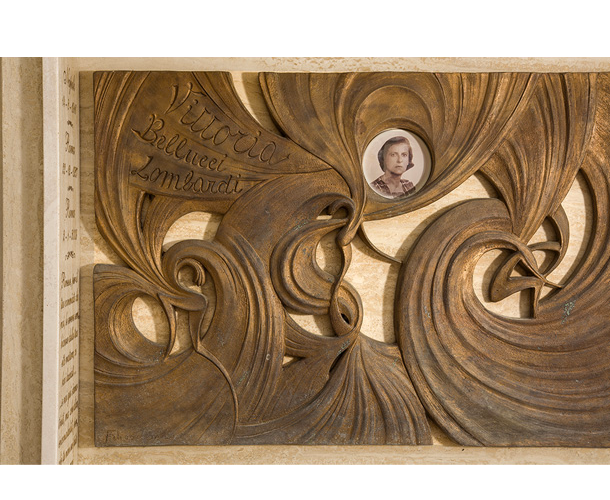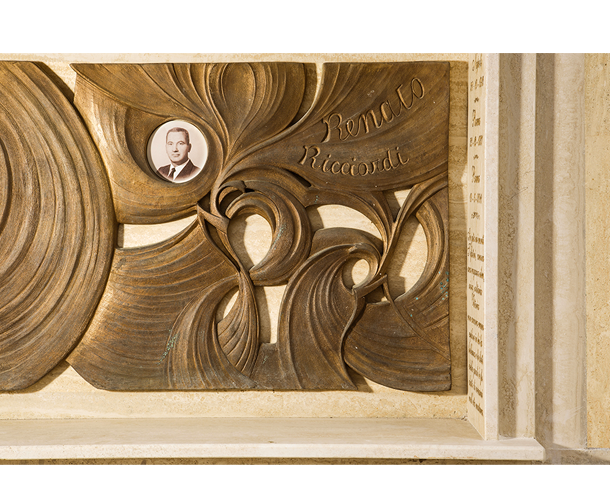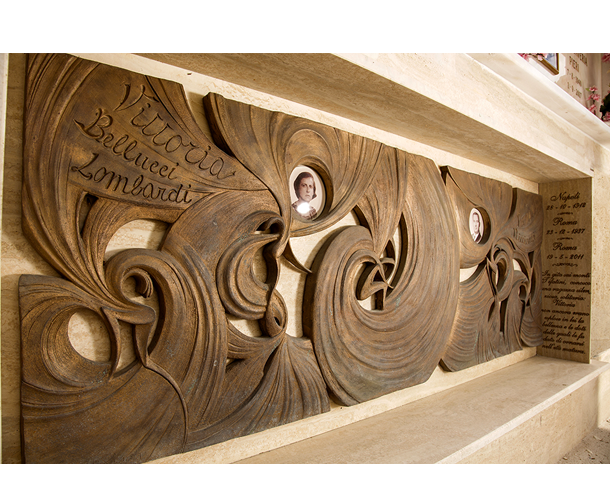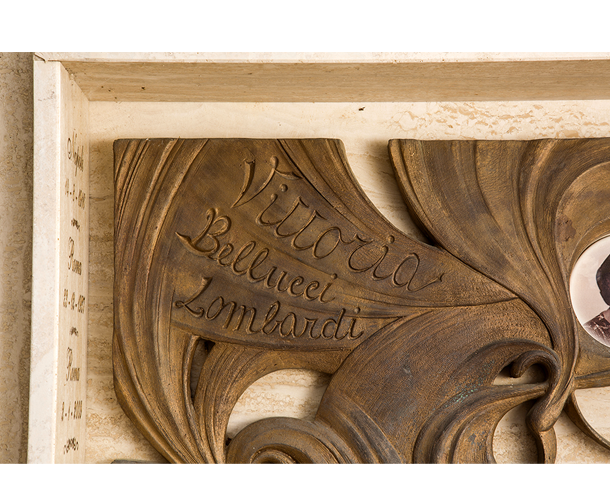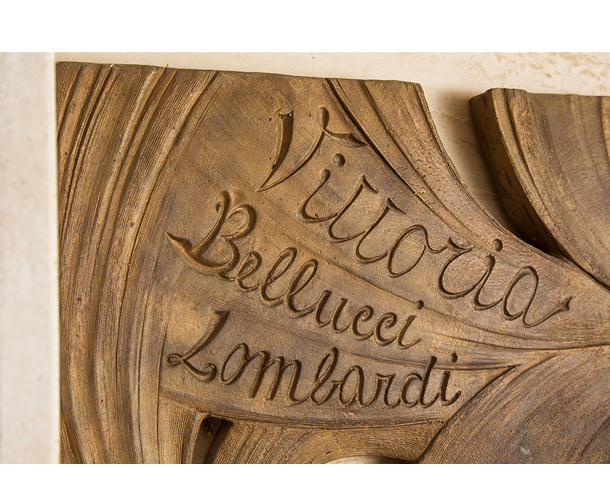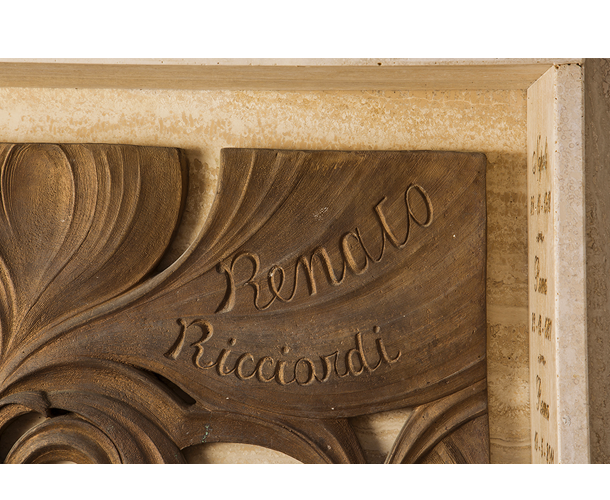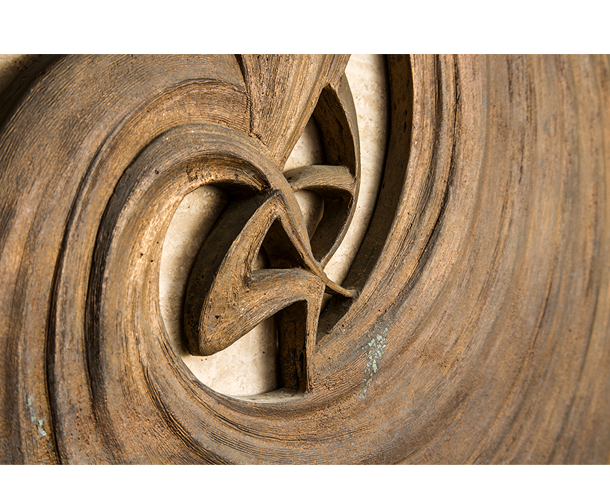 This bas-relief is cast in bronze and encapsulates the memory of two persons: it covers the marble recess of a double tombstone. The design depicts the dance of stylized ballerinas that merge in an infinite dance. Dimensions: length: 1.50 metres / height: 60 cm / thickness: ca. 3 cm / weight: ca. 22 kg